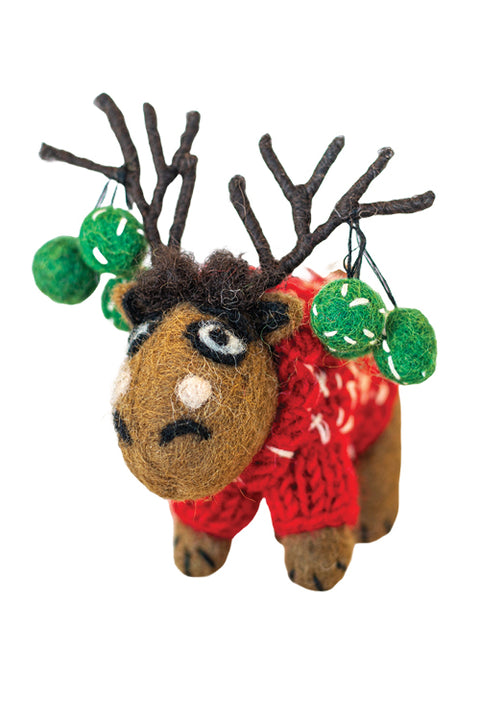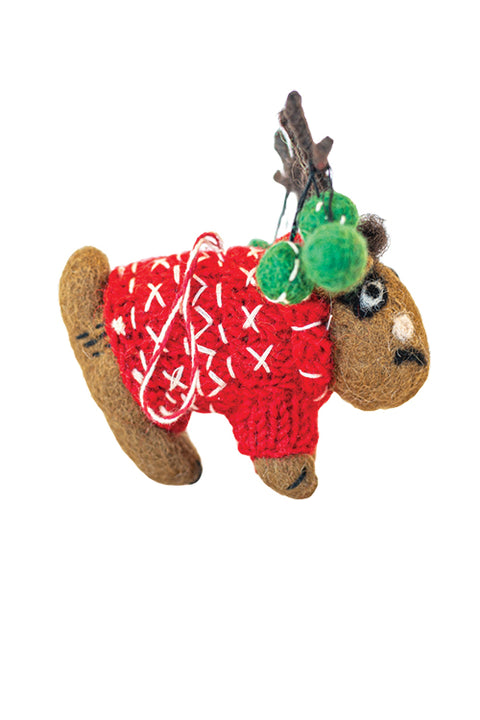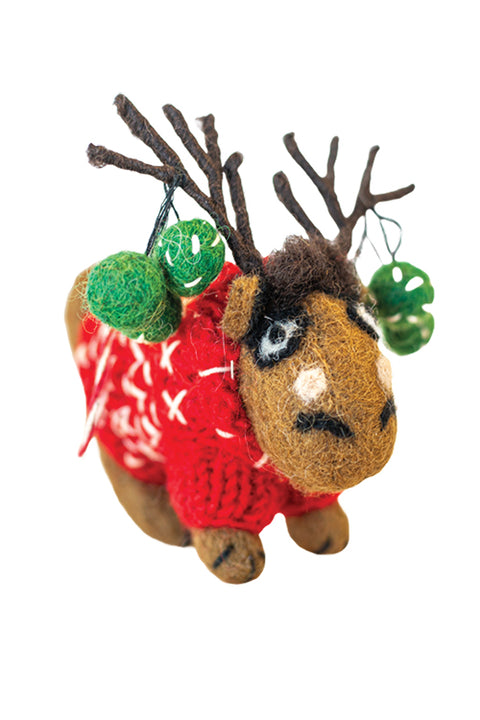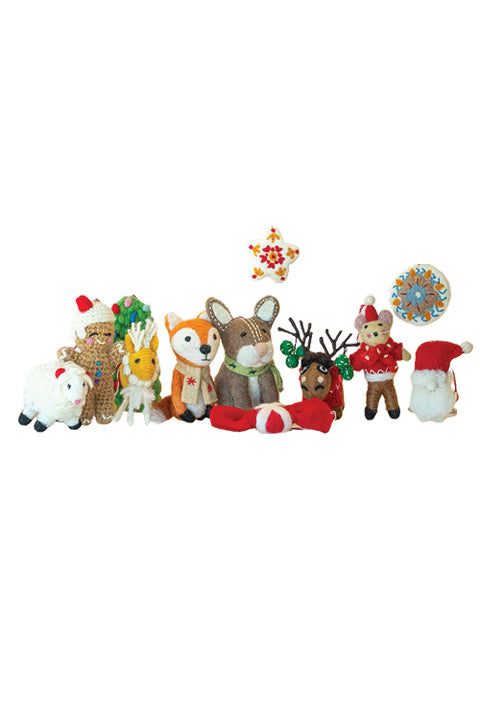 Wool Integrity Store
Reindeer Decoration
Support New Zealand farmers this Christmas by decorating your Christmas trees with our hand felted NZ wool decorations!
Additionally, we are proud to collaborate with Nepalese artisan craftswomen, who work for a FairTrade registered company, ensuring fair wages and ethical practices.
By choosing our decorations, you support our wool growers, contribute to the welfare of these talented craftswomen and help strengthen the partnership between New Zealand and Nepal, the fifth largest buyer of NZ wool.
Size (approximately)
10cm x 9cm