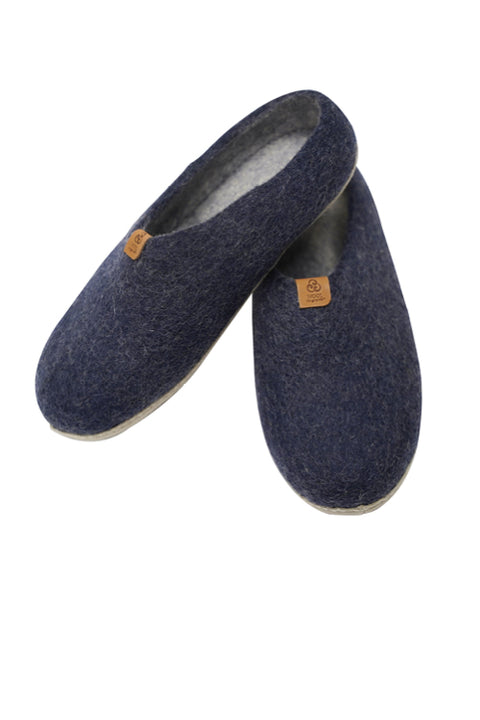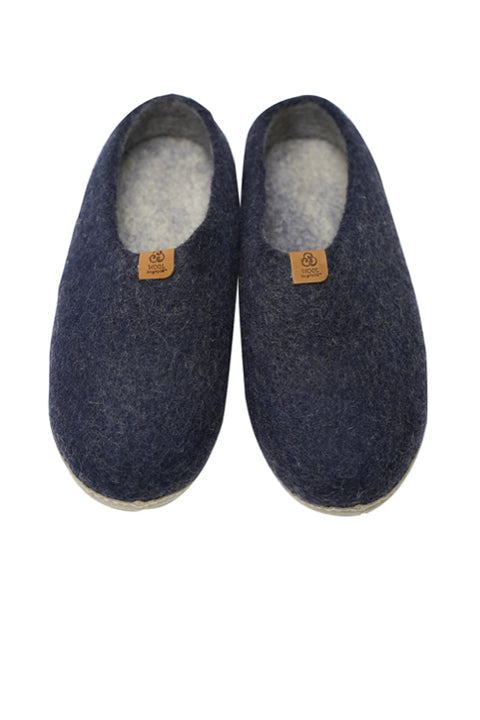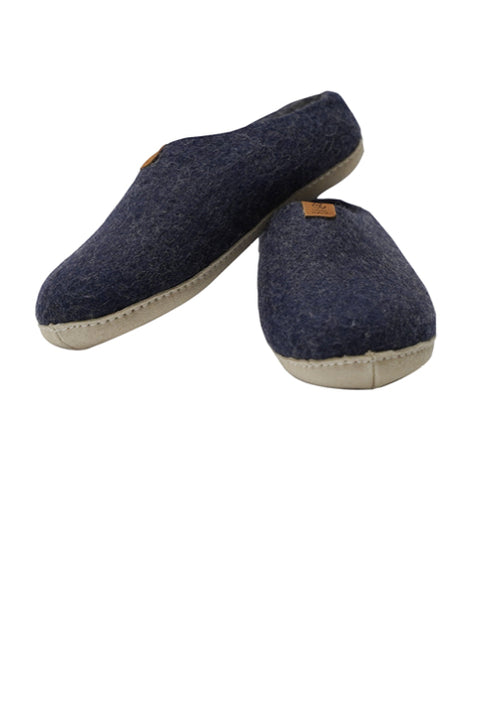 Wool Integrity
Everest Slippers - Navy
Discover the perfect blend of comfort, sustainability, and social responsibility with our "Everest" handcrafted slippers.
Experience unmatched comfort and warmth as you slip your feet into these luxurious slippers while also supporting local sheep farmers in New Zealand. The soft and breathable wool keeps your feet snug and comfortable.
Additionally, we are proud to collaborate with Nepalese artisan craftswomen, who work for a FairTrade registered company, ensuring fair wages and ethical practices.
By choosing our slippers, you support our wool growers, contribute to the welfare of these talented craftswomen and help strengthen the partnership between New Zealand and Nepal, the 5th largest buyer of NZ wool.
With their timeless design and superior quality, these New Zealand wool slippers are the perfect companion for relaxation and everyday comfort.
Upper: 100% New Zealand Wool
Sole: 100% Suede
View Size Chart
For a snug fit we recommend going down a shoe size, as felted wool will stretch with wear.