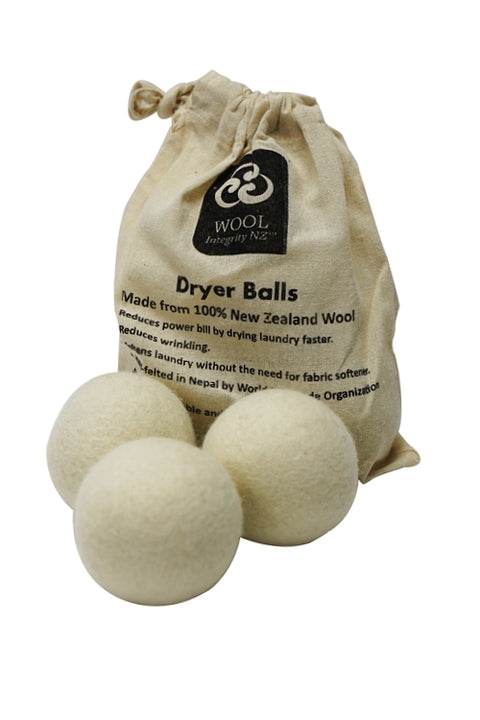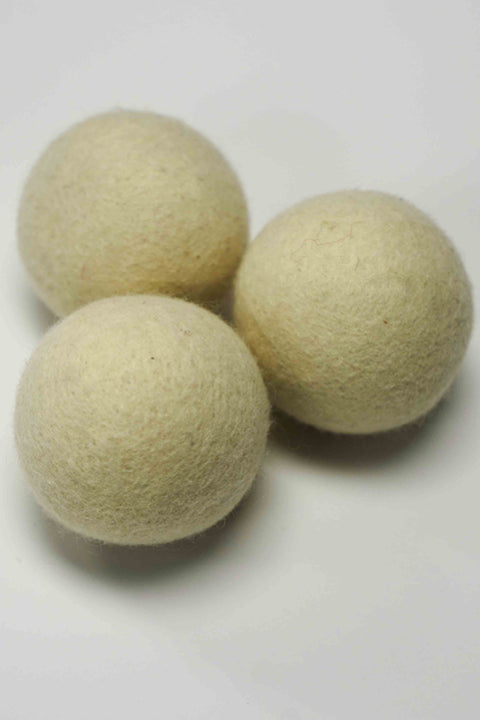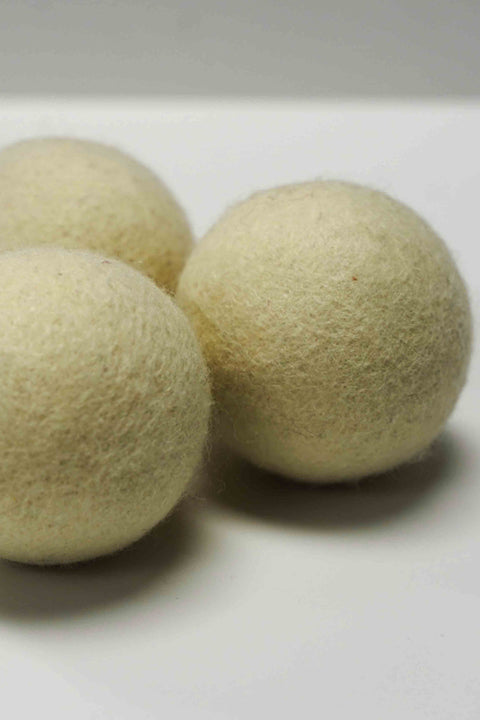 Wool Integrity
Dryer Balls
Introducing our 100% New Zealand wool dryer balls – not only are they the eco-friendly solution for efficient drying, they also support local sheep farmers in New Zealand!
Crafted with pure wool from New Zealand, these dryer balls:

Naturally reduce drying time and conserve energy

Soften laundry without the need for fabric softener

Minimise static cling

100% Renewable and Biodegradable
Additionally, we are proud to collaborate with Nepalese artisan craftswomen, who work for a Fair Trade registered company, ensuring fair wages and ethical practices.
By choosing our dryer balls, you support our wool growers, contribute to the welfare of these talented craftswomen and help strengthen the partnership between New Zealand and Nepal, the 5th largest buyer of NZ wool.
Experience the benefits of these long-lasting and reusable wool dryer balls for fresher, fluffier laundry with every load.

Bag includes three dryer balls.